We give help to those who need it
If you can change something for the better, do it. It is worth it.
Radana Urbanová
Our strong position in the Czech market enables us to address the wider public. And we do not let this opportunity go to waste. That is why we support and create projects which fight against the pitfalls which exist online.
As our activities mean that we are increasingly becoming a media house, we are endeavouring to increase the media literacy of the Czech population. Therefore, we support the "Jeden svět na školách" educational project and we inform senior citizens of online risks in our "Starci na netu" project. Our "Seznam se bezpečně" project warns children, their parents and their teachers of dangerous situations and shows them how to resolve them.
We have also opened up our sites to the blind in cooperation with the Bílá pastelka organisation and the Teiresiás Centre. We have also not forgotten the offline world, where we support the Hospital Clown (Zdravotní klaun) project, which visits children and senior citizens in hospitals. We are a partner of the Tereza Maxová Foundation, which enables every child to grow up in a family environment.
It is an absolute priority for us that you feel safe on our sites. We secure our services in the best way possible in cooperation with top experts. Do not hesitate to contact us if you wish to request support for your project.

Člověk v tísni
This is a non-governmental organisation which works in favour of an open, informed, engaged and responsible society both in this country and abroad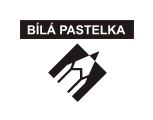 Bílá pastelka
A collection organised by the United Organisation of the Blind and Sight-impaired of the Czech Republic, the proceeds of which are used for educational programmes for the sight-impaired

Zdravotní klaun
Laughter helps. That is why the Hospital Clown non-profit organisation brings laughter and joy to hospitalised children throughout the Czech Republic

Středisko Teiresiás
Teiresiás ensures that courses which have been accredited at universities are open to students with sensory or any other handicaps

Linka bezpečí
The Linka bezpečí Association provides telephone crisis line assistance and consultancy to children and young people who find themselves in difficult life situations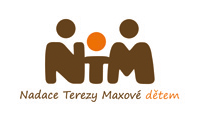 Nadace Terezy Maxové
The foundation helps abandoned and endangered children. Its mission is to enable every child to grow up in a family environment